Hi, I'm Telcia "tel-sha". I am a certified childbirth educator. I earned my certification from
Birth Arts International
in 2014 and as a student read over 2 dozen books, made supportive pamphlets for clients, attended births and childbirth education classes, toured hospitals, located numerous beneficial local resources for moms, set up a business, and built a resource file to help meet the familia

l needs.

As a Labor and Postpartum Doula in Erie, PA I serve pregnant and postpartum couples in any way I can. My purpose is to help prepare couples for the physical and emotional challenges of birth; to attend the birthing experience with wisdom, encouragement, confidence, peace, and joy; to visit in the postpartum time and follow up on breastfeeding and

provide

any further needed resources. I am now wide open for new childbirth classes. However, I am somewhat limited as a doula with our child; contact me and we can see what we can work out.
Services that I can provide include:
Childbirth education for new moms or a refresher course.

wisdom of attending several births and assisting in multiple labors

comfort/relaxation techniques in pregnancy and labor: walking, position changes, massage, dance, water, breathing, aromatherapy, heat/ice, whatever helps!

nutritional education

exploring fears and eliminating them for peace, confidence, and satisfaction

unlimited phone consultations

at least 2 prenatal visits (at the location of your choice)

meeting with care practitioner, if desired
*I offer personalized care to accommodate your individual needs.
If you need help from any of these services, please contact me. I can always point you to the resources that fit you personally.
Please call or e-mail to set up a free consultation:
814.315.4392 | auntelcia@gmail.com
Fertility Awarness
My husband Jonathan and I are trained Fertility Awareness Instructors.
This is
knowledge
for
postponing
or achieving pregnancy naturally and for gaining insight regarding gynecological health. The knowledge is about the woman's body and her daily fertile signs.
T
he couple makes lovemaking decisions accordingly. This eliminates the need for costly and risky birth control use. It grows the relationship between the husband and wife and their dependence on each other, as opposed to outside means. Fertility awareness also gives insight to fertility problems and can eliminate fear.
Jonathan and I used fertility awareness to postpone childbearing for our first

3½

years of marriage. We then decided we were ready to start growing our family and again used fertility awareness to successfully achieve pregnancy in

2

cycles.
The greatest gift from Fertility Awareness

that

I have personally received is the empowerment to live with my body naturally, instead of being confused about it and feeling hostil

e

towards it.
For good learning on the subject: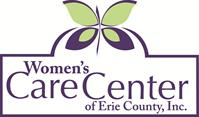 Excitedly, I am now working under the wing of Women's Care Center of Erie, PA to provide education for childbirth, fertility awareness, nutrition, and cloth diapering.